kimko YANAGIDA
Kimiko Yanagida, Odissi dancer, has been training for nineteen years, under Guru S.C. Swain, who lives in Odisha, India. One of her unique experiences is having worked for an Indian state government office, the Science and Technology Department of Odisha, for two years (1993-1995). She has researched dance philosophy and dance aesthetics at the National Nara Women's University. From 1995 Kimiko has been teaching Odissi dance to the public and now is head of her own dance troupe "Chandrika' which means "Moonlight.' Since 2005, she has been teaching her program of classes entitled "Rhythmic Dance Expression" at the National Nara Women's University. She has given many dance performances in Japan including at Ise-Jingu Shrine and the National Ethnology Museum, as well as internationally, in India, the USA and Germany. She keeps close contact with Indian culture and community by assisting the Indian Consulate. Kimiko Yanagida has also assisted many dancers from overseas so as to be able to perform in Japan. Mostly recently, was Padmashri Astad Deboo in India.
Biography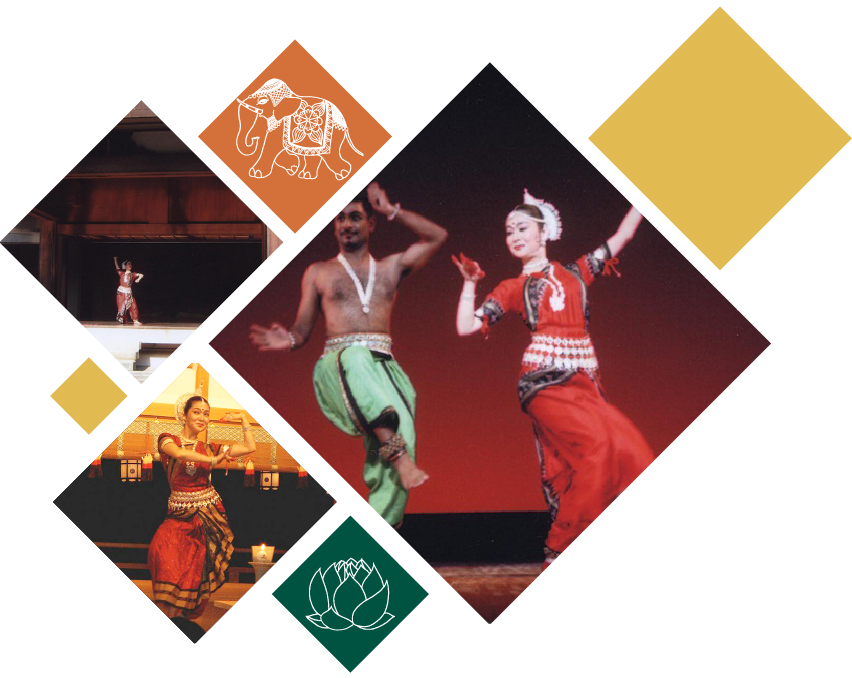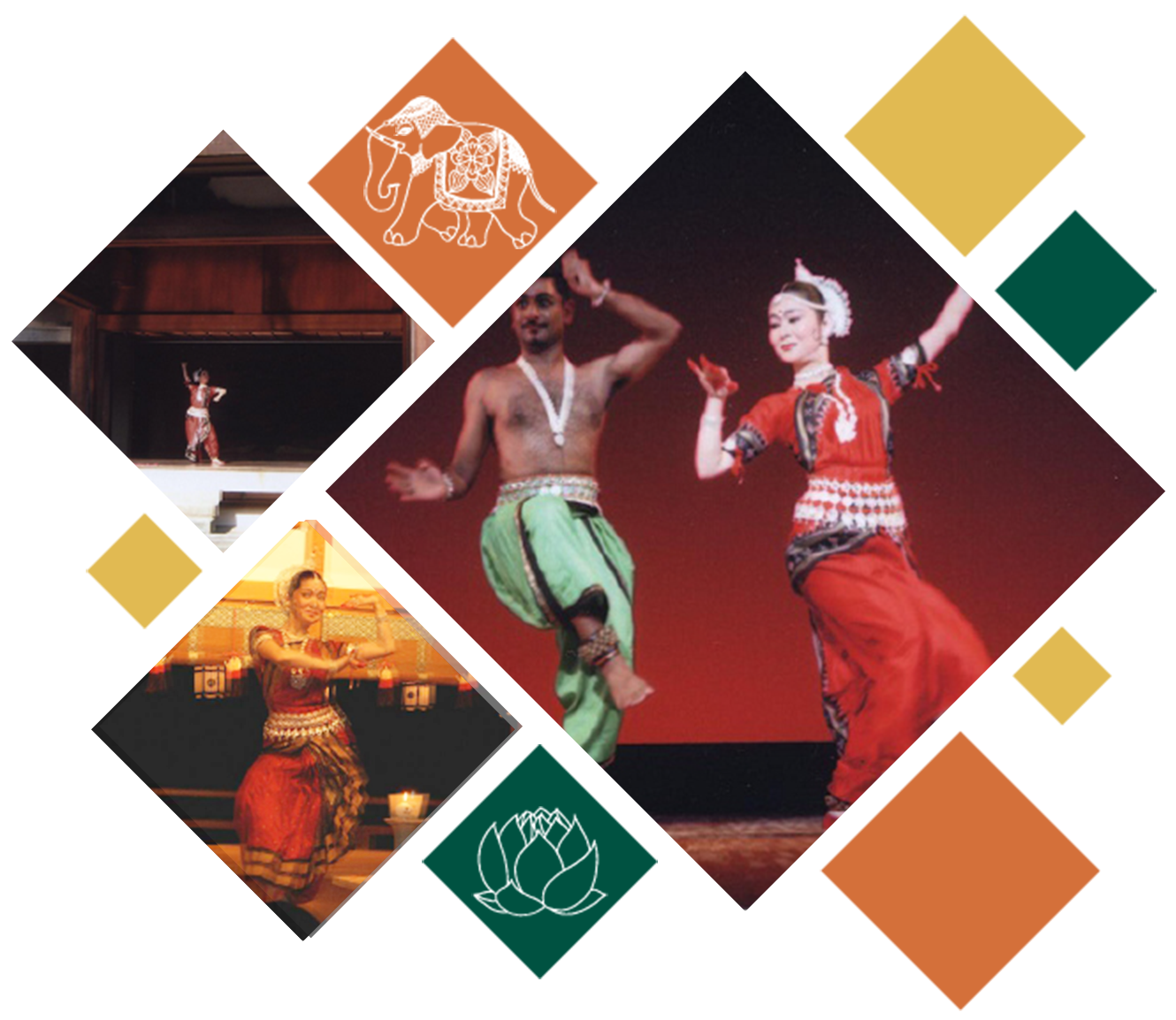 Educational Qualification
B.A. in educational science from the National Nara Women's University, majoring in dance aesthetics
Training Undergone
Training in the basics of western classical ballet for 12 years from a tender age Training in contemporary dance & choreography for 4 years in Nara Women's University 5 years training under the late Guru Hare Krishna Behera (Delhi) in Odissi 19 years of rigorous training under Guru Subash Chandra Swain (Odisha) in Odissi, developing the finer nuances of this art form and vastly enriching one's technique as well as repertoire. This training continues.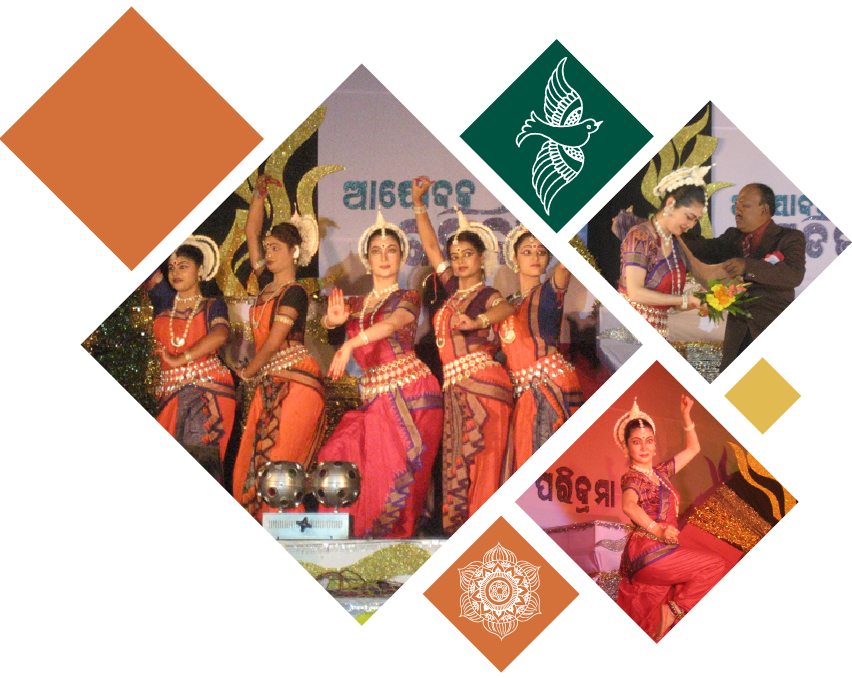 Performances in Japan
Lecture & Demonstration at the National Ethnology Museum, Osaka in 2000 and at the National Nara Museum in 2003 & 2006 Performances given at principal temples & shrines in Japan such as Todaiji-temple, Toshodaiji-temple (Nara), Tsukijihonganji-temple (Tokyo) Ise-shrine(Mie)
Performances in India
Performances for Oriya Doordarshan (National Broadcasting in India) in 1996 & 2000 Performance at Rabindra Bharati University (Kolkata) in 2001 Performance at Bhartya Bhasha Parishad (Kolkata) in 2002 Performance at International Odissi Dance Festival at Bhubaneswar(Odisha, India) in 2006 Performance at Visakhapatnam (Andra,India) in 2010.
Guru Subash Chandra Swain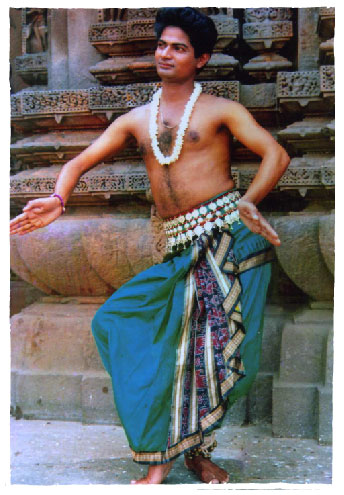 Subash Chandra Swain has undergone training in Odissi at Utkal Sangeet Mahavidyalaya(Orissa College of Music & Dance)and completed his Master Degree in Odissi Style. Subsequently underwent intensive training under the noted the late Guru Shri Kelu Charan Mohapatra, Guru Gangadhar Pradhan and Ms.Kasturi Pattanaik. He has given dance performance of several places in India at Rajasthan, Kolkata, Nagpur, Delhi, Dheradun, Pandichery, Ludhiyana, Bangalore, Chennai, Bhubaneswar, Puri etc. He has participated at Konark Dance Festival, a major annual festival held in the precincts of the famous Sun Temple about 30 miles from Puri. He has given Odissi performances in Osaka , Japan on the occasion of the 50th anniversary of India-Japan Diplomatic Relations Year, 2003 and the friendship year of India-Japan Cultural Year,2007 as well as conducted classes and workshops at various venues in Japan.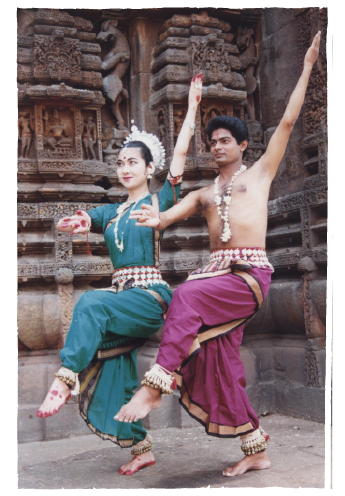 In the last 20 year, he has trained more than 100 students in Odissi. He has his personal dance school called "Nrutyangana" at Bhubaneswar, Dhenkanal, Bangalore and another at Osaka Japan. He has received the All Orissa Journalist's Award as a teacher. Although most of his repertoire consists of Guru Kelu Charan's choreography, he has himself composed and choreographed several dance pieces as well as directed dance- ballets. He has choreographed dances for the television. His students perform regularly both stage and on TV. Subash has been the recipient of the Senior National Scholarship on 2001 by H.R.D Govt. of India and junior fellowship on 2009 Ministry of Culture Govt. of India to pursue research work in Odissi Dance and B grade Doordarshan Odissi dance artist at Bhubaneswar. He believes that dance is not just an aesthetic or physical act but an expression of spirituality.The strong elements in his dance is his foot-work and his agile movement, but his chief liking for the Abhinaya (or expressional dances) where songs in Sanskrit and Oriya are interpreted through mudras (or hand gestures) and facial expression.